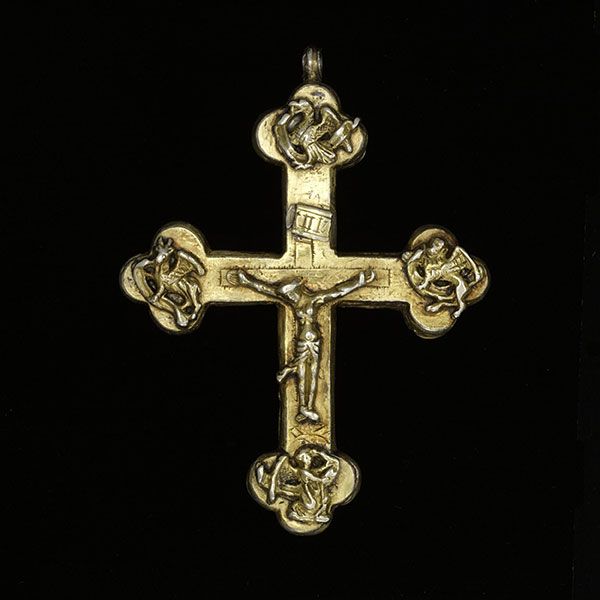 Germany 1450-1500
V&A Museum – M.303-1912
Jewellery, Rooms 91 to 93, The William and Judith Bollinger Gallery, case 6, shelf C, box 3
Pendant crucifix, silver, silver gilt, with trefoil shaped ends, the sides moulded and pierced with holes to form quatrefoils, a suspension ring above.
On the front, the crucifix figure, the titulus and the symbols of the Evangelists, all cast in relief.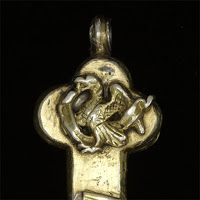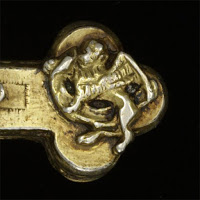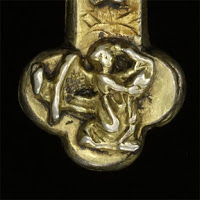 The cross is sketchily engraved behind the crucifix figure, and the arms are engraved with a stem of three roses on a hatched ground.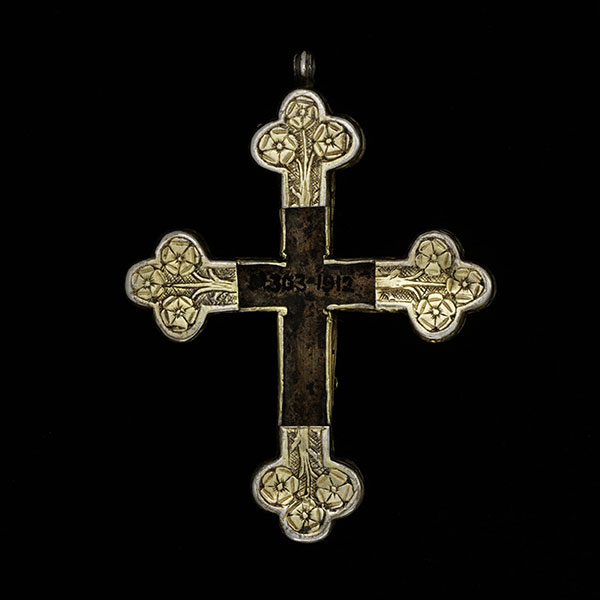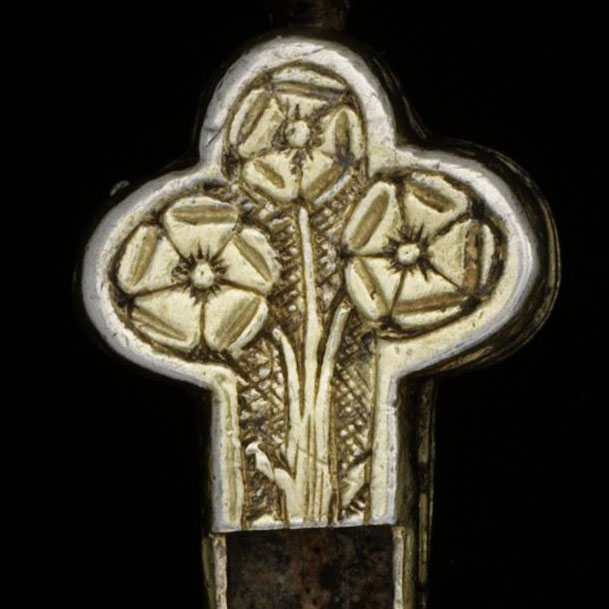 The titulus is inscribed 'INRI' [Jesus of Nazareth, King of the Jews] in Gothic letters.
At the top is a ring for suspension, on the reverse is a cavity for a relic.