Italian parade sword 15th century


Late 15th century Italian parade sword, the guard and pommel possibly refitted in the 18th-19th century
Measurements: Overall length 112cm
The broad blade of sharply tapering form consistent with Oakeshott Type XV is forged with a high median ridge and marked with a trefoil at either side.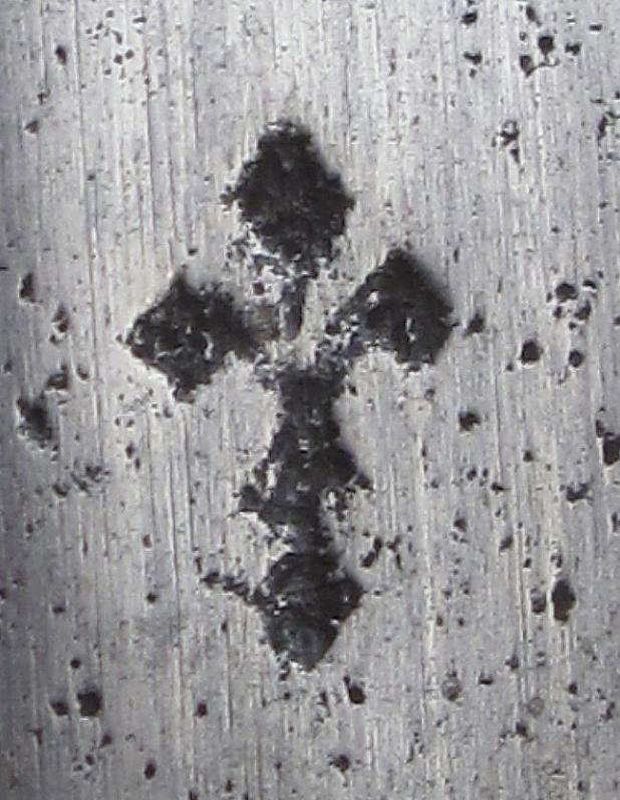 The forte is finely worked with figures on both sides, probably Biblical, and inlaid with gold.
The stepped grip of horn is inlaid with mother of pearl panels, lightly-recurved guard and fig-shaped pommel of copper heavily gilt, superbly engraved overall in elaborate vine motifs.
A quite similar example was sold at Sotheby's Hever Castle Sale in May, 1983, lot 121.
Of a small but known type of Renaissance swords, four of which are documented, see volume I, p. 108 of the Hever Castle Arms & Armour Sale catalog. Deaccessioned from the John Woodman Higgins Armory Museum, Worcester, Ma. Acquired by the Higgins from the American Art Association Auction, New York, of October 10-15, 1932, from the Morosini Collection, lot 525.